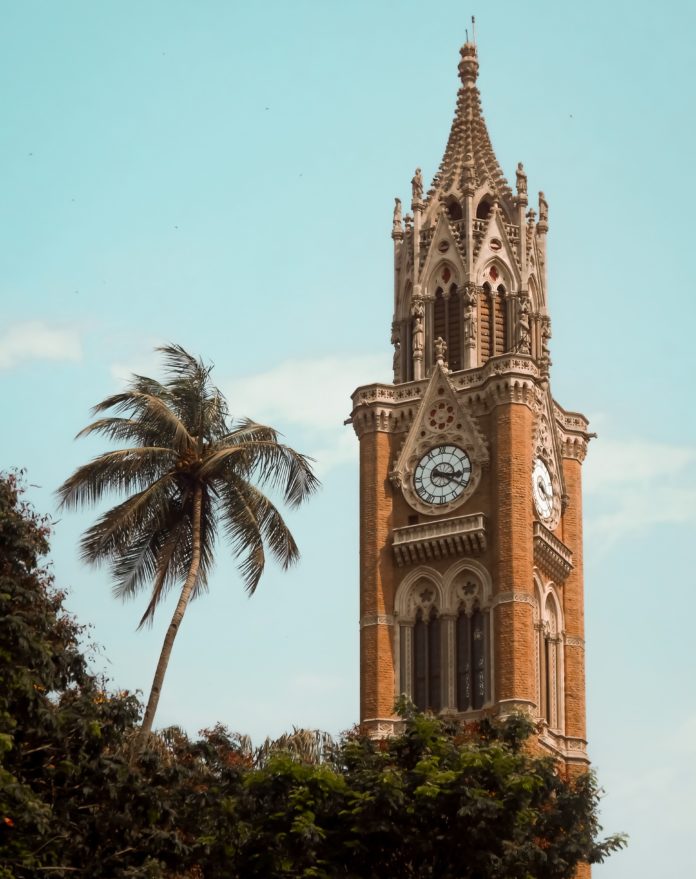 Mumbai, previously known as Bombay can be amazing on your maiden visit, however after you become a frequent visitor to this place, it's quite easy to hang around this incredible city. So, here are some of the tips from the tourists as to how to spend one day in Mumbai.
1. Chhatrapati Railway Station
Chhatrapati Railway Station is the World Heritage Site, declared by UNESCO. It's one of the world's most amazing railway stations. Its fascinating building belongs to the year 1887 and was initially given name for Queen Victoria prior it was renamed in 2016.
2. Sleep Enough Before you reach the Place
Firstly, if guests are coming to your home or you are flying late, then get booked a hotel in advance, like the night before. If possible have hotels which offer free airport drop-offs and pick-ups.
3. Transport: Hired car, local train or auto-rickshaw
You can rent Pune to Mumbai Taxi or go for other car rentals in Mumbai. Or, there's the facility of hiring a car for around 8 hours in Mumbai which costs not more than Rs 2,000 which will be more economical than going for cabs.
Tourists recommend slow locals from Andheri destination to Colaba to avoid heavy traffic and experience that typical "rush" of Mumbai city.
Mumbai is an amazing place to travel via rickshaw and go for a cheap ride.
4. Fully Explore Colaba: Taj Hotel, Gateway of India, Colaba Causeway
Colaba acknowledges as Mumbai's Southern tip; also, it's one of the major tourist attractions here. Gateway of India was built in 1911 to commemorate King George V's landing.
Next, the design of colonial architecture in the city of Colaba is Southern Mumbai. The astounding buildings will make you go aww. As soon as a walkout from the railway station, heading towards the museum of Prince of Wales, there's a plethora of architecture that you can applaud.
PRINCE OF WALES MUSEUM
Recently, Prince of Wales has been renamed as "Chhatrapati Shivaji Maharaj Vastu Sangrahalaya Museum". Still, it's generally called by both names. It's one of the most popular best museums, you'll see in Mumbai. The most eye-catching and highlighting thing in the museum is the Japanese Pottery and Art; also, snuff boxes' collection is a thing to have your attention.
If you want to shop in Colaba, then here are the places where you'll find things quite interesting, i.e.
Good Earth
Bombay Electric
Bungalow Eight
5. "Thieves market"/Chor Bazaar
A very fun-loving place in South Mumbai as this place is famous buying and selling vintage and antique items.
6. Dhobi Ghat
Dhobi Ghat is an open-air washateria or laundrette; approximately 7,000 Dhobis here, clean the clothes and do open-air linen work, every day. For more than 18 hours, every day, they dye, flog, bleach, and scrub clothes on the concrete washing surfaces and then put these clothes to dry, as they hang them on ropes.
Once these clothes are dried up, they iron the clothes and finally transport them in the entire city from where they were taken. The yearly turnover of about US $14 million is generated from this place.
7. Mani Bhavan Gandhi Museum
Mani Bhavan is an aged building which was headquarters of Gandhi Ji from the year 1917 to 1934. From this place, he started several activist movements of his own. With the entrance, you'll see an amazing library on the ground's floor.
You'll also find a staircase where at every point, photographs of Gandhiji's childhood are there to his inevitable assassination. Also, there's a copy of that letter, which he wrote down to Hitler.
On the 2nd floor, you will see a tiny room via a glass partition, the place where Gandhi Ji used to sleep and worked. Also, you will find the portrayal of his life in the form of finely crafted figurines. It's also an interesting and worthy place to visit.
Entrance Charge:- Rs 10
8. EAT a lot!
You will find loads and loads of street food, available at every possible corner. So, here is a list of some famous street foods in Mumbai:
Kheema Pav at Gulshan-e-Iran, Crawford Market; Price Rs 145 for two
Bun Maska and Mava Samosa of Mervan's, Grant Road; Price Rs 145 for 2 person
White Biryani at Noor Mohmaddi, Bhendi Bazaar; Price Rs 300 for 2
Samosa with Chola at Guru Kripa, Sion; Price INR 300 for 2
Vodka Panipuri, Pratap Da Dhaba; Price INR 300 for 2
Strawberry Seasonal Cream at Bachelor's, Charni Road (Chowpatty); Price INR 199
Four types of Khichdi at Soam, Babulnath; INR 500 for 2
Non Veg Snacks at Aaron's, Orlem Church, Malad; Price INR 250 for 2
Malai Kulfi/Milan Kulfi at Kapoor Kulfi, Marine lines station; Price INR 200 for 2 persons
Farhad's Seekh Kabab, Jogeshwari; Price INR 250 for 2
Chilled Spicy Bhel at M.G Road, Mulund West; Price INR 100 for two
9. LEOPOLD'S CAFE
Visiting Leopold is a traditional passage for several people visiting the city of Mumbai it's undoubtedly worth visiting this place. It's a bit costly as the main tourist destination, the lunch served here is quite good and one delicious curry serves 2 people easily because the portions are big enough. It was the main action in the book, Shantaram, the book which narrates the tale of Australian convict who escaped and takes refuge to Mumbai's slums. Also, this site was on the target in the year 2008 when there was a terror attack; you can now also see the holes imprinted by bullets on the walls here.
`10. ELEPHANTA CAVES WORLD HERITAGE SITE
The place is a bit difficult to reach and it also requires a journey by boat, which takes less than an hour, but a trip to this place is indeed worth. So, have a visit to one of the renowned World Heritage Sites.
Elephanta refers to a tiny island accompanying so many interesting Buddhist and Hindu origin caves, though the precise history is still under wraps. Some of its histories are showcased in Museum of "Prince of Wales" which were discovered originally here.
11. Marine drive
Last but not least, Mumbai's centre of attraction, Marine Drive is a beautiful extended long-curved boardwalk beachfront in an area of 3.6 Kilometre. The place offers a perfect drive or walks here along with the beach view, followed by a few beach activities, and a perfect view of the Arabian Sea.
Keep in mind that the beach is very much polluted plus it's unsafe for swimming, in spite of this, you'll locals doing the same!
The spectacular drive is a famous spot for watching the Sunset. By the time, the night takes place, the drive is full of street food vendors, a great spot for a picnic for the natives, and the cherry on top is, it's an amazing place for romantic strolls during the evening.
So, book in advance your Pune to Mumbai cab and available cabs from Mumbai to Pune to enjoy incredible one day in Mumbai.