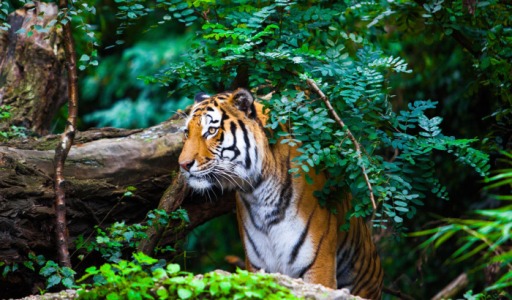 Life isn't only about working, is it? Time is limited which is why every moment counts. It is a very simple fact of life yet we can't remember it all the time and that is when things begin to get worse in our lives. If ever you feel life is getting heavier and stressful, don't hesitate to take a break to relax. It can't any better than going out to a natural place as brilliant as the Assam state zoo cum botanical garden.
Assam state zoo cum botanical garden Attraction
The Assam state zoo cum botanical garden is probably the largest of all the Zoos in the North Eastern states of India and it is known as the Guwahati Zoo as well. The zoo is like old sixty years. The zoo is located at the Hengabari Reserve forest in Guwahati. It has a wide variety of animals, reptiles, and birds with more than hundred species of animals and birds from all over the world. Besides, it has a museum as well as a botanical garden which happens to be the finest botanical garden in North East India with a wide variety of exotic and rare plants like lady's slipper orchid, the pitcher plant, the doum palm and much more.
The museum comprises various specimens of endemics, various organic painting and bamboo handicrafts, etc. The Zoo has an exceptional natural environment that can help you rejuvenate your mind and body to a massive extent. The zoo has been a center of attraction for tourists coming in Assam for past many years. In fact, it has a huge number of visitors every year from both India and outside. Guwahati has all modes of transport available which are why there is absolutely no need to worry and you can reach there in the most convenient way. Also, you can easily find affordable hotels to stay in Guwahati.
Animals inside the Assam state zoo cum botanical garden
Serow
Brow Antlered Deer
Slow Loris
Himalayan Black Bear
Giraffe
Leopard Cat
Jungle Cat
Python
Cassowary
One Horned Rhinoceros
Tiger, Clouded Leopard
Hoolock Gibbon,
Facilities at the Assam state zoo cum botanical garden
 Resting shelters
Tea and snacks stalls
Juice stalls
Drinking Water
Vehicle Parking
Toilet facility
Waste Bins
Useful Information about the Zoo
Entry ticket price for Zoo: For Indians: Rs.  30/– per adult, Rs. 10/- per child/student For Foreigners: Rs. 100/- per adult, Rs. 50/- per child and Rs. 30/- per student.
Zoo Entry & Closing Timing: Summer: 07.00 am to 4.30 pm| Winter: 08.00am to 05:30 pm
Closed on: Friday
Address: RG Baruah Rd, Ambikagirinagar, Guwahati, Assam 781005
Phone / Helpline Number:- 361 2201363
A trip to the Guwahati zoo will certainly refresh and energize your vital organs to a large extent for a brand new start. Most importantly, you will have an absolutely remarkable experience which you can treasure for the rest of your life. Also, this is