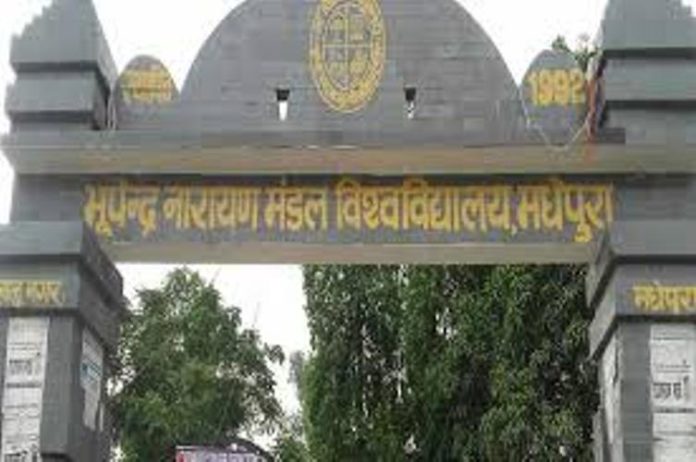 Bhupendra Narayan Mandal University (BNMU) is located in Bihar of Madhepura District. it is also known as B. N. Mandal University or BNMU. In Madhepura District it is famous for students. every student wants to be part of this University. the university has a big infrastructure and is a regional university, famous for quality teaching across the Bihar state. it was established in 1992 named after an eminent of the national leader of this area late Bhupendra Narayan Mandal, who was a freedom fighter. we are going to provide useful information about BN Mandal University through this article such as BNMU Admission Helpline Number, B. N. Mandal University Madhepura Contact Number, Office address etc.
B.N. Mandal University Madhepura Admission Helpline Number
B.N. Mandal University provides graduate and postgraduate courses through different colleges. in graduate courses such as Graduation in Arts, Science, Commerce, Law etc. and postgraduate has a PhD. the university also provides B.ed Degree for Teaching student. the university also provides affiliation for colleges near the Madhepura city like as Purina, Saharsa, Supaul, katihar, Kishanganj and araria district. students from different places take admission in this university.
Before going to take admission under the B.N. Mandal University students has lots of confusion about their course, everyone wants to enquiry about course.  University provides admission helpline facilities for the students who have a query regarding admission. BNMU Admission Helpline Number work only in the time of admission after it closed since next year. Student can visit a university campus regarding their admission.
For Old Student who had Already taken admission under BNMU can also call to the university for any query regarding their result, admit card, mark sheet, Degree Certificate etc. B.N. Mandal University Helpline Number only work in the office hour otherwise it will be closed, students can call only on office hour. here we are going to write about all Important Contact Number of BNMU Madhepura.
B.N. Mandal University Madhepura Contact Details



⇒ BNMU Helpline Number:- +91-6203948647, +91-9155106175 . Online Helpline Sewa Available only on 11 AM to 5 PM (Monday- Saturday).
⇒ For any Query, you can Email to BNMU Madhepura:– bnmucare@gmail.com
⇒ B.N. Mandal University Address:- Laloo Nagar, Madhepura- 852113
For more details about Bhupendra Narayan Mandal University Madhepura, you can visit the official website www.bnmu.ac.in.