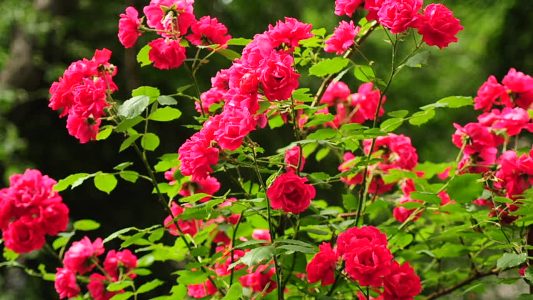 Travelling and visiting new places is an incredible way of learning new things and this sometimes proves to be even better than learning from books. Also, there is nothing as rejuvenating as traveling and in this article, I have an amazing place from Rajasthan which will get you absolutely stunned by its beauty. Rajasthan, as the name suggests is a place of kings and palaces. In Rajasthan, there is a lot you can explore and it is certainly a place with never ending beauty.
The largest garden of Rajasthan, Gulab Bagh or Sajjan Niwas Bagh is located in close proximity to the Pichola Lake and has a total area of 100 acres with a wide variety of roses. The garden was built way back in 1850 by Maharaja Sajjan Singh. Besides, it has a vast range of trees in it like meetha neem, grapes, lemon, bor, mulbury, rayan, pomegranate, bananas, sapota, tamarind, bullock's heart , lichi, arjun trees, wood apple, karonda, kargi lime, ficus species, anola, jackfruit, dhanverjia, etc. The Gulab Bagh also has a small zoo comprising animals and birds which are sort of great enjoyment and excitement for the kids.
Also, Read:-  Sajjangarh Zoo Udaipur Location, Timings | Ticket Price, Zoo Attraction
If you are in Udaipur City and wants to visit peaceful place then you have the best option to visit Gulab Bagh or Zoo Udaipur, Rajasthan. here we are going to provide some useful information about the Gulab Bagh Udaipur like as Gulab Bagh and Zoo Udaipur Location, Gulab Bagh Udaipur Entry Timing, Gulab Bagh Udaipur Entry Ticket Price etc.
Important information about The Gulab Bagh and Zoo
Gulab Bagh's address – Bapu Bazar Road, In Sajjan Niwas Bagh, Gulab bagh, Khanjipeer, Udaipur, Rajasthan 313001
Gulab Bagh's Entry ticket price – Rs 25/- person
Gulab Bagh's Timing – Open at all times