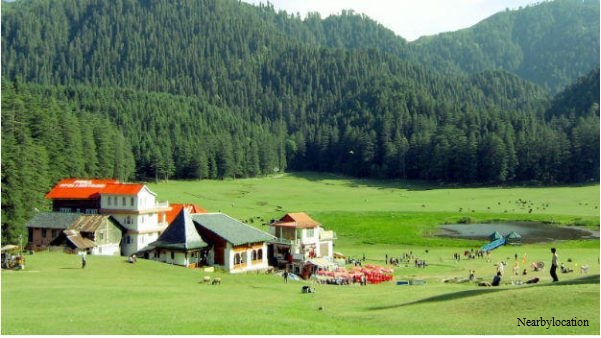 Himachal Pradesh is one of those states in India that is known for its scenic natural beauty as well as a panorama. The place attracts several tourists throughout the year as it incorporates nearly all the gorgeous elements of nature like quaint villages, lush valleys, beautiful hill stations, etc. Moreover, if you love mountains, you'll indeed be stunned by what this mountain landscape has in store for you. So, what are the places that you can visit when in Himachal Pradesh?
Top 5 Offbeat Places in Himachal Pradesh
Khajjiar Himachal Pradesh is often referred to as 'Mini Switzerland of India,' is a small paradise located in the thick deodar forests and lap of Himalayas. You can explore its striking scenery and participate in some outdoor activities like forest trekking, paragliding and horse riding at Khajjiar Lake. Besides, you can also visit the Kalatop Wildlife Sanctuary to witness exotic wildlife up close. There's also the Khajjinag temple that was built in the 12th century close to the Khajjiar Lake. The temple is dedicated to Lord Khajji Nag (Lord of Serpents) and been remarkably carved out of wood.
Kasol, which is also called the Little Israel of India, is situated in Kullu district's Parvati Valley. Kasol is famous among mountaineers, trekkers and backpackers due to the snow-covered mountains, beautiful lakes and amazing trekking routes. Besides this, the impressive cafes, affordable accommodation options as well as a relaxed environment also make Kasol a great spot to visit. Moreover, when you are exploring the region, you can also visit the nearby small hamlets like Chalal which is famous for its psychedelic parties.
Dharamshala is nestled in the Kangra Valley and is known for its amazing weather in Himachal. The town is surrounded by snow-covered Dhauladhar Mountains and dense deodar forests. Apart from this, Dharamshala is popular for the cafes, restaurants and shops as well as the architectural and cultural attractions that cater to its huge multicultural Tibetan and Indian communities. McLeod Ganj, Naddi, Ramnagar, Dharamkot and Sindhbari are the suburbs which are also worth visiting here. This is not it! The town also encompasses an array of waterfalls, valleys and trekking routes for those who love adventures.
Having a reputation as a honeymoon and backpacking centre, Manali is a picturesque hilly resort town located at a height of 2050 meters on the Beas River. The hill station draws the attention of several tourists each year for its lush deodar forests, snow-capped mountains, beautiful valleys and waterfalls. The magical retreat offers a combination of adventure and tranquillity which thus makes it one of the most famous destinations in India.
Love paragliding? Bir Billing is the place you should not miss out on. Bir Billing, which is also referred to as the 'Paragliding Capital of India,' has pleasant weather all through the year and offers a gorgeous landscape that grabs the attention of backpackers and thrill-seekers worldwide. It also boasts numerous Buddhist monasteries as well as a huge stupa.
Hence, these are some of the offbeat places that you can consider while you plan your upcoming vacation in Himachal Pradesh. The other places you can visit in the state are Shimla, Chamba, Mandi and more. Know more about the mesmerizing beauty of Himachal Pradesh by visiting nerdstravel.com.