Chhatbir Zoo is a Zoological Park is located near zirakpur Village Punjab. the zoo was Inaugurated in 1977 by the Punjab Government Governer Mahendra Mohan Choudhry and named Mahendra Choudhry zoological Park. it has lots of animals & Birds so it Soon becomes the largest zoological park in North India. From per tourist point of view, the zoo has designed well by the government of Punjab. this article will helpful for the visitors, those who want to visit in this summer holidays with their families and kids. here you can find information about Chhatbir Zoo such as Chhatbir Zoo Location/Address, Timing, Entry Fees/Ticket Price, Online Ticket Booking, Zoo Contact Number/Helpline Number, etc.
Chhatbir zoo has lots of attraction for the people who interested to visit. as we talk about the major attraction of the zoo then will find here Lion Safari, Deer Safari, Nocturnal House, Reptile House, etc. here the more details about these houses.
Main Attraction Of Chhatbir Zoo 
Lion Safari: – Lion Safari Gives you a thrilling experience at Chhatbir zoo. in lion safari the king of a forest walks freely over an area of 8 hectares of natural forest having a lion house on one side. and also a large number of peacocks roam freely inside the lion safari which is an added attraction to the visitors.
Deer Safari: – The deer safari area is spared over 12 hectares and freely roam sambars, spotted deer, and blackbucks. it is a photographer's delight.

Nocturnal House: –

The Zoo has various nocturnal animals so here find a house for that animals. presently there are 6 species live in this house.
Reptile House: – Inside the zoo, a separate reptile house is located for the showcase. at present will see at this house python, Cobra, Rat Snake, Yellow Monitor Lizard & Checkered Keelback.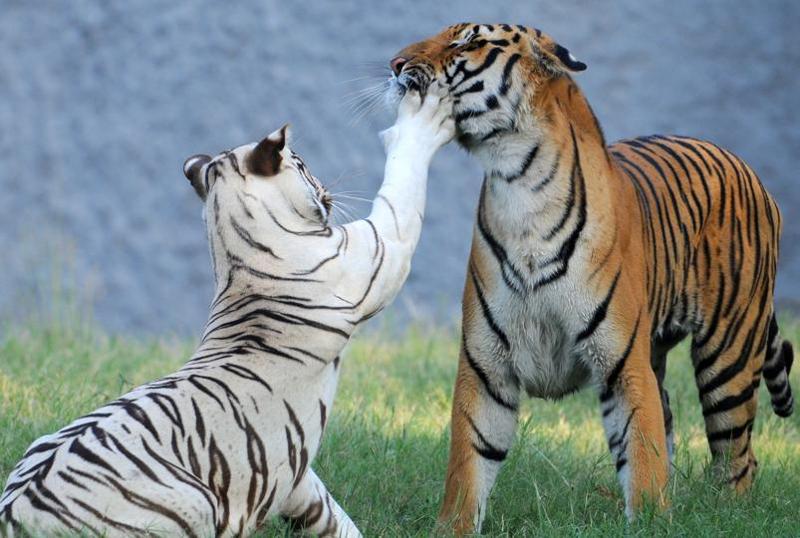 Facilities at Chhatbir Zoo SAS Nagar, Punjab
Battery Operated Ferry Vehicle.

Ride your Own Bicycle: – Charges- Rs. 10/- 

Food Court.

Public Convenience.

Visitor Shelters.
Chhatbir Zoo SAS Nagar Address/Location: – M.C Zoological Park, Chhatbir, Distt- SAS Nagar, Punjab 140603
Contact Number:- 01762-293303
Helpline Number:- 0172-2298098
Zoo Timings: – Opening Time- 9:00 AM
      Closing Time:- 5:00 PM
Zoo Entry Fees/Ticket Price: – Children- Rs. 20/-
Person:- 50/-
Book Online Ticket- Click Here
How To Reach Chhatbir Zoo: nearby- Chhatbir zoo located nearby Chandigarh city, its distance from Chandigarh railway station is 16 Km and the nearest Airport is Mohali Internationa Airport.